As with most businesses, the Caterpillar Cafe at first struggled with changes brought about by the pandemic. "It was a little bit rough," says Joy Bragg-Staudt, who manages the quirky cafe located inside Adventures Underground, a beloved Richland bookstore. "There were a lot of decisions made as far as what direction the cafe was going to take. That's when we made the decision to add [beer] taps." This choice significantly increased the allure of one of the cafe's other offerings, the Bunny Beerage Club.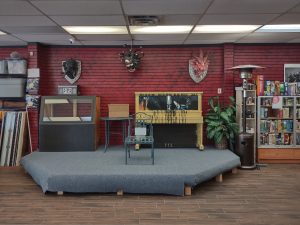 First unveiled in late 2019, the Beerage Club is a year-long membership named in honor of the Richland business's mascot, a white rabbit. You can buy a membership for yourself or as a gift for someone else. Members enjoy one beverage per month and choose from a variety of beer, cider, and mead. Thanks to the pandemic's loosening of beverage restrictions, members can enjoy their beer in the cafe or take it home in a 16-ounce growler. There are currently four beers on tap, with plans to add two rotating taps.
Serving beer is not a new venture for the Caterpillar Cafe, which has offered it since late 2016. Along with beer, the cafe also offers an eclectic mix of coffees, teas, Italian sodas, and other drinks. But beer was always a smaller part of the cafe experience, as they could only serve it in cans or bottles. Liquor laws also restricted patrons to a small and oft-crowded seating area.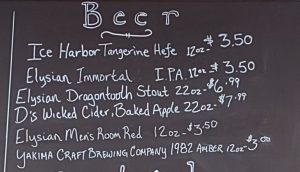 Then the pandemic hit. "The shutdown allowed us the time to really kind of rework and reorganize things," Joy explains. "We had a chance to do some construction that would have been difficult [otherwise] because we're open seven days a week." Since mixed-use retail and dining areas were no longer allowed, they saw this as an opportunity to relocate the store's vinyl albums to another room. This freed up space for a larger dining area, complete with custom-built tables for eating, drinking, and gaming.
But the changes didn't stop there. Last September, they upgraded their beverage license, which allowed them to install the beer taps and offer growlers to-go. They also installed a panini press and dramatically expanded their menu to include breakfast, lunch, and dinner options.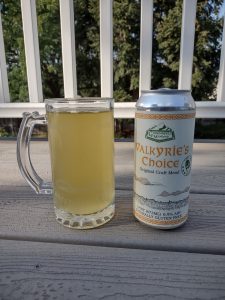 The Liquor Control Board has relaxed many of the restrictions concerned with the sale and consumption of alcohol, but Joy stresses that what's allowed is constantly shifting. "Right now, the rules allow for pre-packaged sales for non-grocery store retail outlets [such as the cafe], but that rule is set to expire in September." This means that if patrons choose a bottled or canned beverage, they will only be allowed to drink it in the cafe. But if they choose a beer on tap, they can either drink it there or take it to-go.
The cafe offers growlers to-go in multiple sizes, ranging from 16 to 64 ounces. The 16-ounce growler is what Beerage Club members get if they take their beer home.
A Bunny Beerage Club membership costs $80 and lasts for 12 months. Members get one beverage per month plus a bonus birthday drink and 10% off any additional drinks purchased. Membership includes a glass beer mug engraved by Arthur McBain of Destructor Fleet Designs, so if you buy a membership as a gift, you'll have something to wrap up and present to the lucky recipient.
Aside from the mug, members get other bonus gifts as well — Beerage Club stickers and keychains are the current offerings, with more forthcoming. "We're looking at potentially throughout the year offering other swag for returning members who already have their cup, possibly T-shirts," Joy says.
Since membership begins on the purchase date, this is one gift you won't want to buy too soon in advance. Luckily, the Cafe offers $10 off on select gift-giving holidays including Black Friday, Mother's Day weekend, Father's Day weekend, and the entire week before Christmas.
Although the membership includes 13 drinks, you can't "save up" a few months' worth to redeem all at once — if you don't use a month's beer during that time, you lose it. For this reason, membership is best reserved for folks who live in the Tri-Cities or travel here regularly. It's also important to note that both the gift-giver and recipient must be at least 21 years of age. The recipient needn't be present when the membership is bought, as that would ruin the surprise, but the Cafe will verify their age the first time they use it.
Bunny Beerage Club memberships can only be purchased in person at the Caterpillar Cafe. They are open seven days a week from 10 a.m. to 8 p.m.
Caterpillar Cafe
227 Symons Street
Richland