Volunteering for organizations in the Columbia Basin helps support your local community and keeps kids and adults engaged in the world around them. With summer comes a lot of free time for the kids and teens at home to lounge around playing video games. If you have run out of ideas for summer activities for the family, or ways to keep these students preoccupied and productive, consider volunteering to serve the community at one of the Columbia Basin's many organizations that welcome volunteers.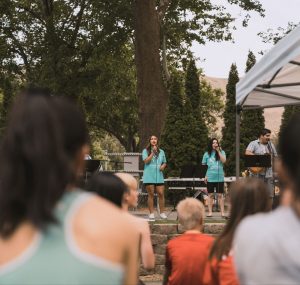 The benefits of volunteering are multifaceted. High schools in many states require community service hours for certain special types of graduation honors, and institutions like Tri-Cities Prep require 140 hours for graduation. Community service hours round out a college application, scholarship application, or resume. Volunteering also supports your home community and instills a sense of both accomplishment and confidence. There are multiple opportunities to volunteer in the Tri-Cities and surrounding areas year-round.
Catholic Charity Family Child Services in Richland and Walla Walla provides counseling services, children's autism services, mental health crisis and jail services and transitional housing services. They also have the New Journeys program, which offers early intervention for youth and young adults requiring mental health services.
Children's Reading Foundation of the Mid-Columbia accepts volunteers for the Team Read Program as well as administrative duties. Tutor and read to first to third-grade-level growing readers.
Tri-Cities Animal Shelter accepts multiple volunteers to provide contact with the shelter animals. You can walk the dogs, pet the cats, or play with cats in the community cat rooms. Contact with shelter animals is mutually beneficial for both humans and animals. You will need to wear closed-toed shoes and bring your photo ID. An adult must supervise children under 16. The volunteer program is temporarily on hold due to COVID-19.
Domestic Violence Services of Benton and Franklin Counties offers ways to help support adults and children under the shelter of the organization through fundraising, community events, organizing and projects such as filling food boxes, collecting and sorting donations, yard work, and maintenance projects.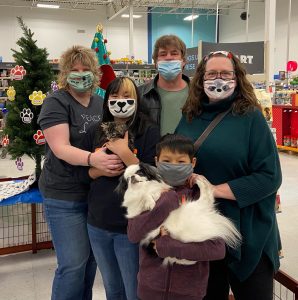 iMPACT! Compassion Center is a Facebook-based forum created to assist those in the Columbia Basin with support and guidance, including directions to resources for specific needs. The group provides clothes, hygiene items and diapers. Those seeking assistance can post on the group, and you can contact those in need if you have a service or items to offer. Volunteers are also needed as life coaches, event planners, mentors, grant writers, fundraisers, graphic artists, counselors, office assistants, community mobilization support and administrative aid. To help or find out more, call 509.851.1720 or email impactcompassioncenter@gmail.com.
Kadlec Regional Medical Center in Richland offers a wealth of volunteering opportunities to anyone over 15-years-old. Education and rehabilitation are just some of the areas where volunteers are accepted. Volunteers are needed for the Auxiliary, Junior Volunteer Program, Pet Partner Program and Kadlec Music Program. The volunteer programs are on hold due to COVID-19.
Make-A-Wish Foundation assists children with life-threatening illnesses. The organization relies on volunteers for much of their work. Volunteering with Make-A-Wish requires a phone interview, filling out the online application, background check and one hour of e-learning training. Various programs include:
Wish Granter
Translator/Interpreter
Events
Skill-based
Wish Ambassador Speaker's Bureau
Family Alumni Ambassador
Ribbons and Bows
Airport Greet
Interns
Mid-Columbia Meals on Wheels makes and delivers hot meals to seniors in the community. You can apply to assist with administrative duties, meal delivery, kitchen helper and transport driver. A background check is required.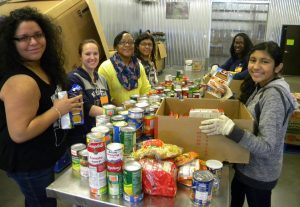 Second Harvest in Pasco accepts volunteers to help fight hunger through event support, packing and sorting food in two to three-hour shifts. An adult must accompany children under 15.
Tri-Cities Cancer Center in Kennewick serves local patients battling cancer. The center needs volunteers for a patient greeter, resource center attendant, library aid, office assistant, events, The Guild, and The Men's Club. You can fill out an application online or pick up a hard copy at the Foundation office. COVID-19 guidelines are found here.
Sharehouse Youth Cafe and Community in Prosser accepts volunteers over 19-years-old for welcome hosts, cafe helpers, music lovers, computer geeks, and handymen and women.
For a more complete list of the multitude of opportunities to serve your community in the Columbia Basin and Tri-Cities, visit the Tri-Cities guide to volunteering, Prosser volunteer opportunities and historic downtown volunteering, or visit the organization's website to contact the organization of your choice. A number of these local agencies also partner with local thrift stores like Atomic City Thrift, New Beginnings Thrift, Repeat Boutique, and Teen Challenge Resale and Donation Center and welcome volunteers.