The abundance of wildlife in the beautiful Tri-Cities area never ceases to amaze both locals and visitors alike. The Tri-Cities region is home to eight National Wildlife Refuges and Reserves, along with the natural wildlife living within our local great outdoors. Together, all these areas make great places to observe our wildlife in its natural habitat while providing a learning experience unlike any other. So when you feel like getting up close and personal with Washington's natural wildlife, consider checking out any of these great local nature reserves in the Tri-Cities community!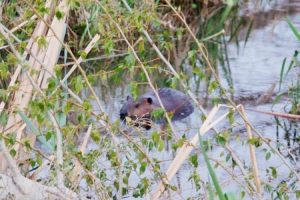 Amon Basin Natural Preserve
Leslie Rd., Richland
Following along the west fork of Amon Creek from Leslie Road north to Claybell Park is Amon Creek Natural Preserve. The Amon Basin itself is created by the drainage of Amon Creek, which is associated with wetlands and riparian areas, thus providing a cool refuge for wildlife. This preserve contains a unique mixture of wetland, riparian, and shrub-steppe habitats, making it the perfect home for local bird species, beavers, river otters, raccoons, coyotes, jackrabbits, mink, and deer. Over 150 bird species have been spotted on the preserve and beavers here are particularly active as they have an appetite for the local cottonwood trees planted along the creek.
Badger Mountain Centennial Preserve
533 Queensgate Dr., Richland
509.736.3053
Protecting Badger Mountain is the Badger Mountain Centennial Preserve in the Richland area. This preserve is one of the last remaining shrub-steppe habitats bordering the southwestern edge of our Tri-Cities community. The preserve provides a small piece of nature in a rapidly growing area. The name of the mountain comes from the fact that many American badgers once used to call the region home, but many other animals live on the mountain, including deer, birds, moose, elk, bear, cougar, bobcat, and snakes.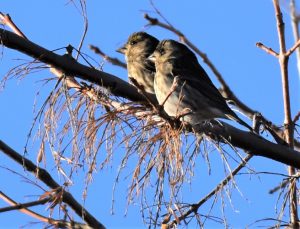 Bateman Island
Richland
On the Columbia River in south Richland is a remarkable island classified as an Urban Watchable Wildlife Area known as Bateman Island. This public island is accessible via a small land bridge. It is the perfect spot for avid birdwatchers as the island just so happens to be one of the finest riparian habitats in the Tri-Cities area.
Audubon Nature Trail
Kennewick
Located along the Columbia River in Columbia Park is the Tri-Cities' very own Audubon Nature Trail. This leisurely, paved loop is perfect for birding enthusiasts looking for an easy trek while keeping an eye out for our area's natural wildlife. Several benches have also been strategically placed for bird watchers for optimal nature viewing. The trail itself also includes a natural pond that is great for those wanting to spend some time doing insect and fish identification. Besides the birds, it's not unusual to find deer footprints in the area or catch a glimpse of rabbits and other wildlife.
McNary National Wildlife Refuge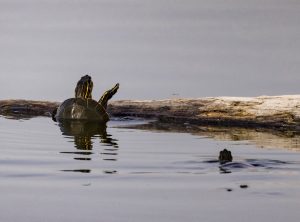 64 Maple St., Burbank
509.546.8352
The beautiful Tri-Cities McNary National Wildlife Refuge is an important resting and feeding area for migratory waterfowl, shorebirds and songbirds. The 15,000 acres of sloughs, ponds, streams, islands, upland shrub-steppe and cliff-talus habitat provide the perfect sanctuary for these winged creatures and other wildlife. Depending on the season, visitors have an excellent chance to view many species of mammals and migratory birds. In fact, more than 212 species of birds have been reportedly sighted at the refuge, including several that are endangered species.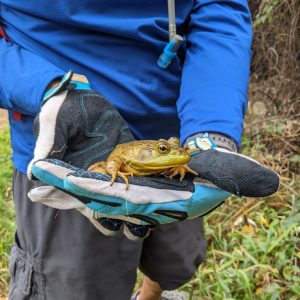 Chamna Natural Preserve
Richland
509.942.7529
A 276-acre park with more than 11 miles of trails makes up Chamna Natural Preserve, which was once historically used for grazing and farming. The trails are perfect for equestrians, bicyclists, hikers, birdwatchers, and those just looking to take a leisurely stroll while viewing Tri-Cities' natural wildlife. Many animals call the preserve home, including jackrabbits, river otters, deer, and other wildlife.
With so many National Wildlife Refuges and Reserves in the Tri-Cities community, there are limitless opportunities to get up close and personal with our state's natural wildlife, with each chance giving us a real glimpse into the lives of the amazing creatures that call our area home too.