It's finally fall y'all and you know what that means — it's time for all things pumpkin! From lattes to pies to everyone's favorite Halloween tradition, the jack-o-lantern, pumpkins definitely dominate harvest season as everyone's fall favorite squash. It's no surprise though — after all, they are quite delicious, can be used in a variety of ways, and make for excellent autumn decor. And to help you with all your pumpkin needs this upcoming cozy-weather season are these local pumpkin patches in the Tri-Cities community! Here are the details on the 2022 pumpkin patches and fall fun in the Tri-Cities.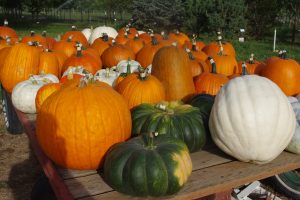 Job's Nursery
4072 Columbia River Rd., Pasco
509.547.4843
The pumpkin patch at Job's Nursery opens every year for harvest season on October 1 and runs to October 29. Their 2.5-acre u-pick patch full of beautiful pumpkins of many shapes, sizes, and colors is the perfect place to hunt for that perfect jack-o-lantern for Halloween. They even have winter squashes for this looking to add a little pizzazz to their holiday decorating. There's no fee for visiting the farm so stop by and check out their amazing selection and you might just find your perfect pumpkin!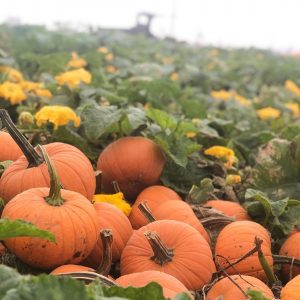 Middleton Farms
1050 Pasco-Kahlotus Rd., Pasco
509.547.5668
There's Fall Festival fun every October at Middleton Farms where you can bring the whole family and enjoy making fall memories that will last a lifetime. Favorite activities of the festival include the corn maze, hayrides, steer roping, corn hole, tunnel slide, barrel train, slides, barnyard ball zone, farm animals, tire mountain, and of course, the pumpkin patch! They'll have tons of cinderellas, gourds, mini-pumpkins, giant pumpkins, blue Jarrahdales, Knuckleheads, and sugar pumpkins to choose from, all perfect for taking home to create even more fall memories with some family bonding time and pumpkin carving.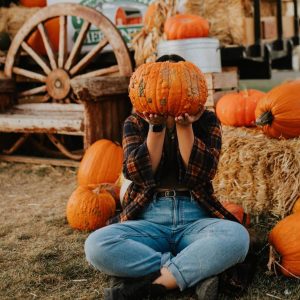 Country Mercantile
232 Crestloch Rd., Pasco
509.545.2192
Country Mercantile's annual Harvest Festival Tri-Cities is another great place to find the perfect pumpkin this fall running from September 30 to October 31 on Saturdays and Sundays. They've been keeping up this pumpkin pickin' tradition since 1996 and have expanded their activities list over the years to provide community members with the best autumn experience imaginable. Popular activities include the corn maze, barnyard basketball, straw maze, duck race, bounce pillow, and more. There are even carnival rides on site and this year they're super excited to introduce an all-new mining camp where you can mine for your very own gemstones!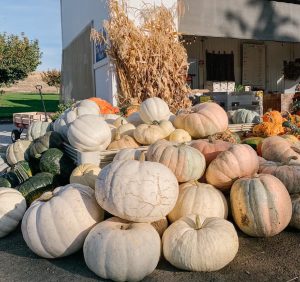 Hatch Patch
1730 Falls Rd., Pasco
509.380.7053
It's harvest time at Pasco's very own Hatch Patch. Already freshly picked from the farm and ready to go home to your table are freestone peaches, Asian pears, pluots, cornstalks, Roma tomatoes, bell peppers, big baker potatoes, and fall's favorite, pumpkins. Come check out their amazing selection and take a few home. After all, they're not just for jack-o-lanterns. They're great for pumpkin pies and pumpkin bread too!
Whatever your pumpkin needs this upcoming harvest season, these local pumpkin patches in the Tri-Cities area are ready and waiting to help you find the perfect one so you can be ready for fall.